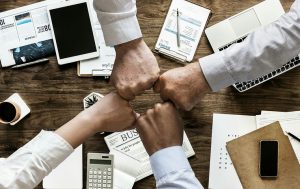 During our meetings, we will attempt to gain a deep understanding of what has motivated you to begin this journey. For some, it is an unfortunate circumstance that has forced a career search, and for others it is a desire to be more fully utilized. Still, for others it may be a need for exposure to new technology or techniques – each person and situation is unique.
Our clients are extremely selective and choose us to expose them to a group of professionals that they would not be exposed to otherwise. Consequently, it is important to know that we are particular about whom we spend our time and talents working with.
To be an ideal candidate, it is important that you:
Be in the top 20% of your professional peer group.
Have demonstrated a record of improvements or a level of control that led to tangible increases in revenues, decreases in costs, or significant improvements in processes.
You will need to be able to articulate your career "wish list" or criteria for an improved career situation.
Finally, your peers must speak highly of you.