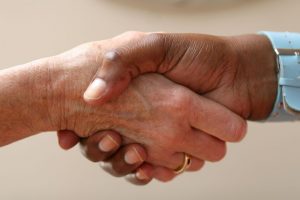 You will experience a new depth in both our review of the job requirements and our desire to gain a full understanding of your unique working environment. It isn't enough to provide a list of candidates that fit your required skills list; our job is to find a perfect match by screening not only skills, but also personal and cultural values.
We work under a different methodology that requires a much deeper level of personal connection. The candidates we choose to work with have a burning professional passion that hasn't been satisfied in their current role. We don't work with candidates that are always looking, or are interested in hearing about better financial opportunities; by finding that tangible career wound, we identify those notable performers seeking the organization in which they can truly add value and strive toward their career goals.
What you can expect from Anspire:
Our candidates will be well-versed in the position and also the organizational dynamics of your firm, so that your time interviewing can be spent scrutinizing ideas that will solve the real world issues facing your organization. You won't have to define the reporting structure or benefits package.
You will have the ability to define those issues that need to be resolved and can expect our candidates to articulate a review of their professional experiences that can realistically make an impact on their first day.
Anspire will not solicit numerous candidates at once; it's simply not the way we operate. It is our job to conduct a thorough vetting process so that one candidate at a time can be confidently presented for your consideration. Regular reviews of client needs allow us better identify candidates that are fully aligned with your culture, as well as the requirements of the role.